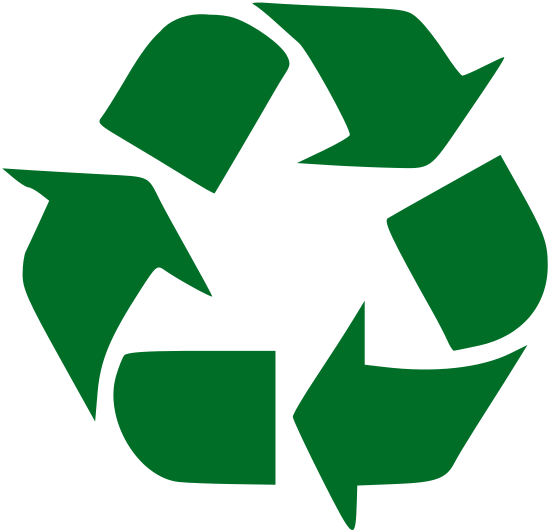 We all know recycling is important. For businesses especially, it is important to limit the carbon footprint and set the right example for the community. However, just like individuals, businesses worry about the costs associated with recycling. Is it really a cost-effective solution or is it a waste of money? Much of the answer depends on your process, but by using the right methods and tools, you can make recycling as a form of waste management as fiscally sustainable for your company as it is environmentally sustainable for the earth
For centuries, businesses have looked at the "bottom line," or profit, as a measure of their success. This is calculated by subtracting what was lost from what was made. In recent years, however, businesses (and their shareholders and customers) care about more than just the profit of a company. In the last two decades, companies have looked instead to the "triple bottom line." Instead of simply asking, "How much profit did we make?", companies are asking, "How did we improve our profit? How did we help people? How did we help the planet?" These three questions make up the triple bottom line. Fortunately, this measure of success bodes well for companies looking to implement recycling measures; recycling helps each part of the triple bottom line.
Recycling programs do not look the same as they did several years ago. In the past, washing and sorting recyclables into all the right categories–paper, recyclable metals, different types of plastics–became a heavy expense in both costs and time. This led many to wonder if industrial recycling was worth its benefits. While it might have been a hard decision in the past, recycling is easier now than ever before.
Look into your company's main sources of waste. Depending on your industry, this may vary widely. Determine how much waste your company is creating and what channels it's coming from. This is the first step to limiting it. Now that you are aware of the source of your waste, here are some ways to help keep your business's industrial recycling program cost-effective:
Get People to Participate
One of the key money-saving potentials of industrial recycling lies in its ability to reduce disposal costs, and that means participation. Many of industrial recycling solutions costs are fixed, meaning they will cost the same amount whether you are processing a pound or a ton of recyclables. This means the more recyclables you have, the more cost-effective it will be on a per-unit basis. Some companies may offer incentives in order to encourage participation or even make it part of their company policy. If your company publishes a newsletter, blurbs about the benefits of recycling to the environment can be included to encourage participation.
Make it Easy
One reason recycling has been a hard sell is because it was complicated. It seemed as if people had to play a giant game of match, connecting the right recycling symbol to the right bin. It took a lot of time and effort that people didn't have. Many just skipped it, both at home and at work. Today, more industries are making the effort to make recycling easy for employees. Businesses are placing single sort bins around the workplace where they are easily accessible and don't require recyclables to be thoroughly washed. Tools such as Multi Screen Recycling Systems from General Kinematics reduce the necessity of manual sorting. Larger industries can reduce long-term costs even further by keeping their recycling equipment on site. With these great time savings tools, everyone has the time to recycle.
Remember to Reduce and Reuse
Reducing waste should be a goal of both individuals and businesses. It reduces your costs, but it also helps the planet. Some great ways to cut down waste are using less packaging, manufacturing fewer "disposable" products, and looking for ways to reuse and repurpose materials. Another helpful method of managing waste volume is implementing policies such as using both sides of a piece of paper and storing documents and files digitally. Not only does a digital file take up very little physical space, but it is easier to move between users who need access to the file, without creating more waste. By using these strategies, many companies have not only recovered the cost of their recycling programs, but have profited from them. That's right–many companies are helping the earth, generating good press, and increasing the bottom line. The auto industry in particular has fared well from utilizing these methods. Ford and GM both profit from the sale of scrap metal, and Ford has been able to use materials from plastic bottles and repurpose them in manufacturing the electric model of the Ford Focus.
One Man's Trash…
Whether a company's trash is being thrown in a landfill or processed in recycling equipment, that service will have a price. That's why it helps to keep materials "alive," or useful, as long as possible. Old equipment may be outdated for your company's purpose, but a smaller organization may have the resources to repair it enough to make use of it. 
Companies can also do things such as organizing drives for books, clothing, and toys that allow employees to get rid of things they don't want while bringing those things to those who can still make use of them.
Industrial recycling has countless benefits, including reducing waste removal costs, helping the environment, and profiting from recycled goods. By creating a culture of reducing waste, reusing materials where possible, and recycling materials in an effective manner, companies can boost their triple bottom line and help their profit, the people, and the planet.
*Updated August 2020.