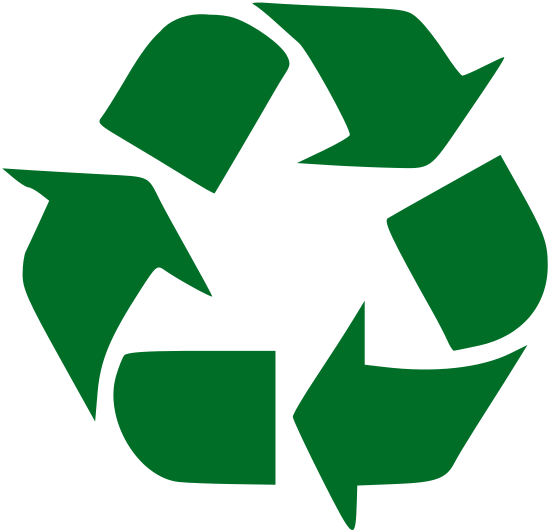 It's easy to feel good about the impact recycling has on the environment, from decreasing landfill mass to reducing greenhouse gas emissions. But while everyone knows the eco-friendly benefits of the three R's, did you know that recycling helps the economy, too? Recycling is responsible for one of every three green jobs in the U.S. — that's more than 3.1 million jobs, generating more than $100 billion in revenue each year.
To put that in perspective, data from the U.S. Environmental Protection Agency indicates that one job is created for every 10,000 tons of waste that's dumped into a landfill. In contrast, recycling the same amount of waste creates 10 jobs in recycling. The number of jobs created increases seven-fold if that material is recycled, then refurbished or reused.
In fact, data indicates that recycling will create more than 1.5 million jobs by 2030. Here are just a few of the ways that jobs in recycling impact the environment and the economy — and contribute to the greater good.
Second (or Third) Life
One of the fastest growing niches in the industry- electronics recycling- is booming. From laptops to mobile phones, electronic equipment recycling is growing at an exponential rate — and that means more jobs in recycling.
Case in point: In 2002, about 600,000 tons of electronics were recycled. By 2010, that number grew to 3.5 million tons, a 500% increase. As impressive as those numbers may be, as of 2011, the recycle rate was still at just 24.9%, indicating a strong potential for job growth in the electronics recycling industry.
And commercial and personal reliance on electronics isn't likely to go away anytime soon; if anything, it'll increase, keeping this vibrant market going strong. The employment potential is two-fold: In most cases, electronics less than six years old can be partially recycled or refurbished, then resold, often to consumers in less-industrialized countries. On the other hand, equipment more than six years old is recycled down into its basic components, such as metal and plastic, before being sold to manufacturers.
Breaking it Down
Speaking of breaking down materials, that's where much of the potential for recycling industry job growth lies. The business of taking materials — like metals, glass, textiles, plastics and even food byproducts such as oil — down to their basic components is thriving, and the demand for these raw materials and end products is growing, too.
According to the U.S. Bureau of Labor, the most common recycling jobs fall into the following categories:
Drivers
Sorters
Technicians
Mechanics
Facility and Route Managers
Sales Representatives
As the equipment used to break down materials becomes more technologically sophisticated, expect this industry to keep growing — and to keep creating jobs in recycling that benefit both the economy and the earth.